There's nothing quite like a splash of perfume to make me feel a little girly. It keeps me grounded as I enter the day or step out in heels at night. To me, perfume is a fine mist of personality. I love wearing it but I've been using the same perfume for 15 years. 15 years! Trying different perfumes is far down the priority list (actually, its not even on the list!) so I always fall back on my steady staple. However, I feel ready for a change; I'd love to find a new perfume but it's hard to know where to start.
My 15-year perfume identity is Red Door by Elizabeth Arden. I still love it, but I'm keen to fnd a new perfume that reflects more of who I am now. Me as a mother, a wife, a woman; all the many things I am, that I've become. Does that sound weird? Essentially, a new perfume identity will help me feel a little fresh — you know? A little luxury. A little flounce of femininity. A little bit of personality. A little something for me.
"To me, perfume is a fine mist of personality"
On a recent trip to Thailand, I had the opportunity to interview perfume expert Chandler Burr, Curator of the Centre of Olfactory Art the the Museum of Arts and Design in New York City. We were primarily talking about home fragrance, which was fascinating, and I was interested to hear about Chandler's favourite fine fragrances (to help me get out of this perfume rut). When I asked Chandler where to start when looking for a new fragrance, he said it comes down to these two things:
Trying different perfumes

Asking for recommendations from others
Chandler gave me a wonderful list of fragrances and a glimpse into what makes them special. I'm excited to see which brands I can find at my department store. Christmas wish list maybe?
1. Frederic Malle
Frederic Malle: What he does is goes to the best perfumers in the world and says, "I want you to create a perfume that you dream of, and we are going to work on it. Use any amount of money that you want."
2. Lipstick Rose
Lipstick Rose by Frederic Malle: It's very fun. It is the smell of rose scented lipstick. It's absolutely ingenious.
3. L'eau D'Hiver
L'eau D'Hiver by Frederic Malle: This one is beautiful and very subtle. It's like the smell of the fog in San Francisco, absolute silence, with a very, very faint astringent aspect of the unseen eucalyptus trees. It's brilliant. It's absolutely brilliant.
4. Tom Ford Black Orchid
Tom Ford Black Orchid: It's strong. You just don't use a lot. Put a little on and wait 10 minutes for it to calm down.
5. Missoni by Missoni
Missoni by Missoni: You will love this! This is a perfume is a hazelnut gnash chocolate, surrounded by fruit floral potpurri and it's incredible.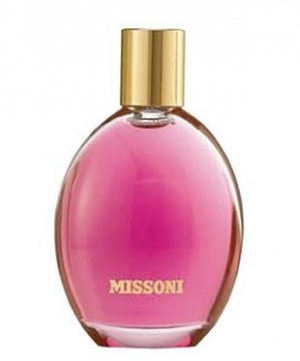 5. Pleasures by Estee Lauder
Pleasures by Estee Lauder: It's brilliant. Absolutely great.
5. Michael Kors Original
Michael Kors Original: It's a tuberose. It's absolutely wonderful.
6. Marc Jacobs Original
Marc Jacobs Original: It's like Michael Kors but it's more of an invert floral that I think is very well done.

7. Mark Jacobs Lola
Mark Jacobs Lola: This is if you like a fruity floral. It's more overt. It's more of a statement.
8. Light Blue by Dolce & Gabbana
Light Blue by Dolce & Gabbana: It's teriffic.
Chandler tells me "all of these are easy to wear". The only potentially difficult one is Tom Ford — Black Orchid. The trick is to only use a very small amount.
Do you use perfume everyday? What perfume do you wear?